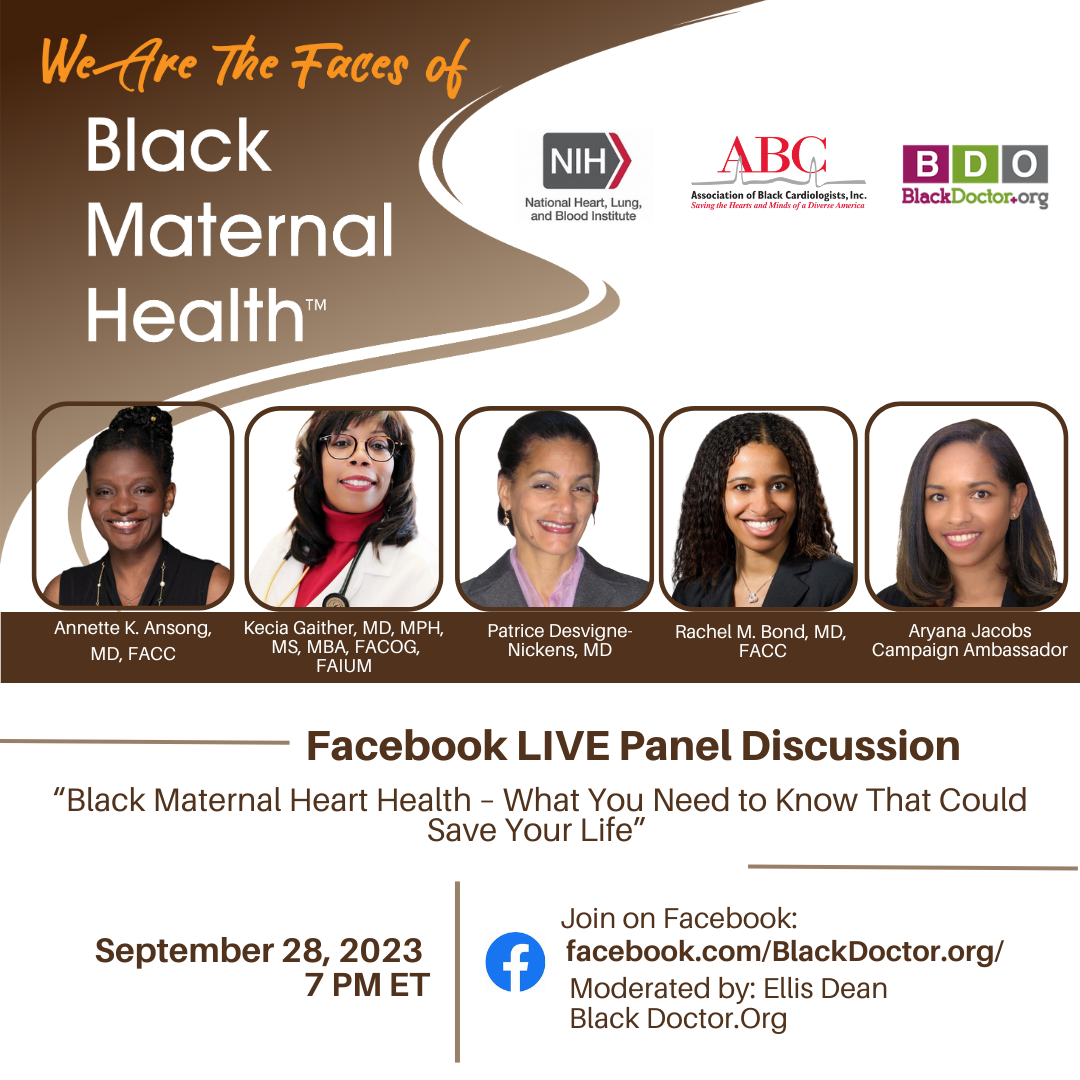 Join ABC and the National Heart, Lung, and Blood Institute on September 28, at 7pm, for a BlackDoctor.Org Facebook Live event as we discuss Black maternal heart health and the things you need to know that could save your life.
Our expert panel of healthcare professionals, industry experts, and mothers will be diving deep into the challenges, solutions, and stories surrounding Black maternal health. From maternal heart health and the unique risks associated with it, recent technological advances, to what you can do to prevent life-threatening maternal situations – we're covering it all.
This event isn't just a conversation; it's a call to action! We're committed to driving change and raising awareness about the urgent risks associated with Black maternal healthcare. By coming together, we can make a difference and amplify the voices that are often unheard.
You don't want to miss this!